There are an unlimited amount of ways to design a wedding! That can be overwhelming! Once you have booked your reception venue, here are 4 easy tips on how to start designing your wedding reception. Think of it in terms of:
-Linens
-Chairs & Chair Covers
-Centerpieces
-Lighting
Dining tables take up the most amount of the space in a reception room. Thus, whatever linens you choose will be the predominate color you will see in that space.
*Bonus Tip- What's an easy way to visually make your space more grand? White on white! Here you can see that the white linens, paired with the white draping in the tent makes the space seem larger!
Give your head table an extra pop by adding a luxury linen! Make it a different color or texture to really make it stand out!
Here are my FAVORITE luxury linen rental websites (they ship nationwide!):
These clear chiavari chairs make the whole space look like a glamorous and fancy affair!
Popular chair styles to rent include:
White wooden fold out chairs
Chiavari (comes in clear, white, silver, gold, brown, and black)
Chameleon chairs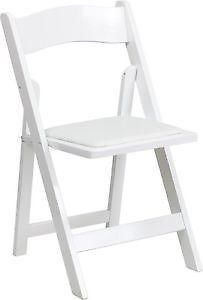 If renting fancy chairs isn't quite in the budget to rent for all of your guests, consider upgrading the chairs for the head table and VIP tables (your parent's table) make make them feel extra special!
Vary the hight of your centerpieces to provide depth and visual interest. If you have high ceilings in your reception space, tall centerpieces help draw the eye up!
There are a handful of ways to light up your reception space:
Uplighting
Pinspot Lighting
Stencils
Chandeliers
Candlelight
The lighting you choose is the essence of the ambiance of the event. With uplighting, you can decide to have dinner warm & romantic, and then switch it to a party vibe by changing the colors!
*Bonus Tip: Most DJs provide LED uplighting. These lights typically have about 55 colors settings to match your color scheme. Test it out first so you know the exact color you want the room to be.